Soccer
Fifa fines Mexico for homophobic chant at Qatar World Cup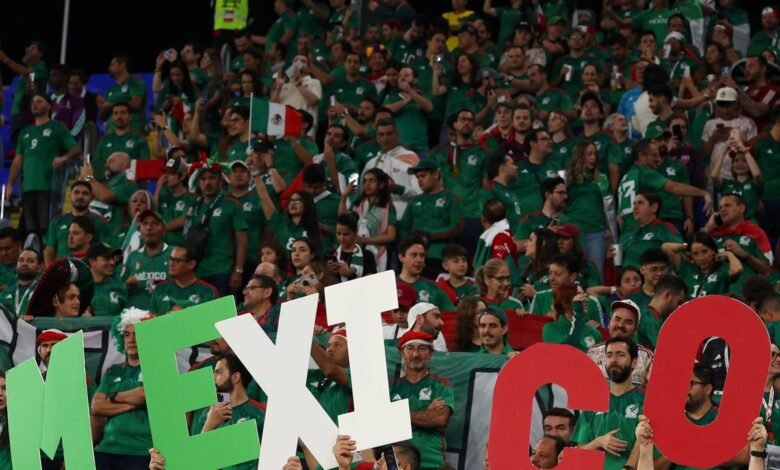 Fifa sanctioned the Mexican Football Federation (FMF) for the offensive chants the nation's followers made throughout their matches at final 12 months's World Cup by ordering it to play a recreation behind closed doorways and fined it 100,000 Swiss francs (£88,000).
Fans have usually chanted a slang phrase for a male prostitute, puto, in the direction of opposition goalkeepers, and the FMF has been sanctioned on a number of events earlier than.
"The Fifa Disciplinary Committee has fined FMF with a fine of CHF 100,000 and one match to be played behind closed doors in light of chants by Mexican supporters during the Mexico v. Poland and Saudi Arabia v. Mexico World Cup matches," Fifa mentioned in a press release on Friday.
"This sanction will apply on the next official match played by their senior men's national team in a Fifa competition."
Mexico will play Jamaica behind closed doorways on 25 March within the Concacaf Nations League.
Source link