Soccer
Gareth Southgate: England manager to discuss future with the FA in early January | Football News
Gareth Southgate will discuss his England future with the FA in early January.
The England manager was very clear in his post-match feedback following defeat to France in the World Cup quarter-final final Saturday that he needed time to think about whether or not or not he would keep on in the function.
Both the FA and Southgate will use the Christmas interval to take inventory of the scenario then it is going to be reviewed collectively, by each events, early in the New Year.
There has been no remark from both facet about Southgate's future, however Sky Sports News understands the FA will give Southgate the entire of the Christmas interval to "decompress". However, after that interval, the FA wants some readability.
Southgate has a contract with England till the finish of the Euro 2024 match in Germany. If he's not going to honour that deal, the FA will want to transfer fairly shortly to discover a successor
England's subsequent recreation is a European Championships qualifier towards Italy in March 2023.
This is a fragile balancing act for the FA, who need to give Southgate the time and psychological house to make up his personal thoughts about his future.
But the FA additionally want a decision as quickly as doable, in order that they'll transfer ahead and the England gamers can have some readability.
Neville: FA ought to maintain Southgate on
Gary Neville says Southgate ought to stay as England manager after which be saved on by the Football Association to assist form the future of the recreation in this nation.
"I actually hope he doesn't go back into club management," he advised the Sky Sports World Cup podcast. "I look at him and think there's no English person alive who has got more experience at major tournaments, junior tournaments and playing for his country.
"He has seen all of it and I feel he must be saved inside the system to design the future. He has been there for 10 years, we have had nice success with the girls's groups, with the youthful groups, and I feel we have had actually good success with the males's group, and I really feel like he has seen that enchancment in efficiency and tradition over 10 years. I would love him to keep with the FA past his teaching function."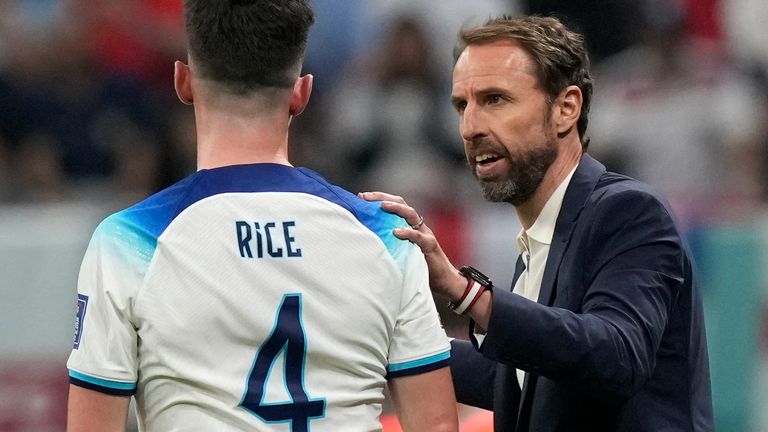 However, Neville does suppose Southgate wants to decide shortly and never let issues drag on too far into the new 12 months, with England enjoying Italy in Naples in March in a Euro 2024 qualifier.
"There will be those who are listening, who say, 'You've got to have someone who gets us over the line, you've got to have someone who has a winning mentality, you've got to change the manager,'" Neville mentioned.
"I get that, it sounds beautiful and wonderful, but I remember us getting rid of Bobby Robson in 1990. I remember us getting rid of Terry Venables in 1996. It didn't go particularly well straight after those tournaments and I think Gareth is doing a very good job and one more tournament for me feels right.
"Hopefully, this group can stick collectively and evolve. I feel it advanced in this match. We had been extra progressive, extra optimistic in matches, and we go for it once more.
"Gareth is an honest man with great integrity who will make the decision that is right for him and the FA. It feels to me like 18 months is right and Gareth doing this next tournament, maybe knowing there's a succession plan in place, would feel right to me."
What Southgate mentioned after England's WC exit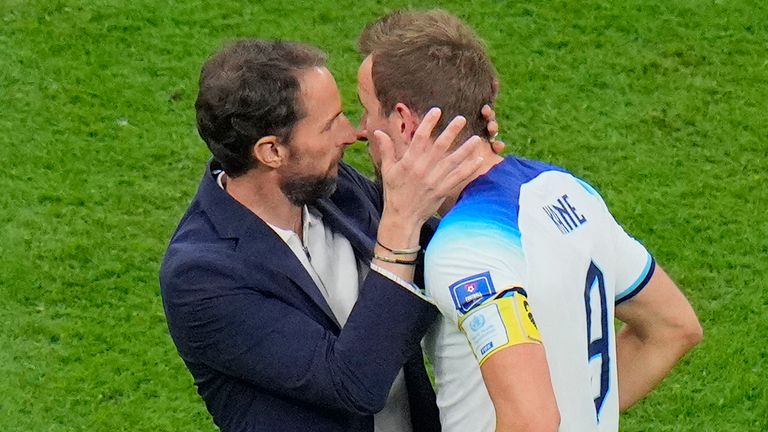 Speaking after England's quarter-final exit, Southgate mentioned: "These tournaments take a lot out of you, and I need time to reflect. We've done that after every tournament and that's the right thing to do."
He added: "I don't want to be four, five months down the line thinking I've made the wrong call. It's too important for everybody to get that wrong."
'This announcement gives short-term readability'
Sky Sports News senior reporter Rob Dorsett in Qatar:
"An awful lot has happened since England left Qatar. After those post-match comments from Southgate, we told you that Southgate is actively considering leaving his contract and his position as England manager. We know he has aspirations in club management, he's never made that secret but the question is when he wants to do that.
"Is that point now, after this World Cup? Or does he need to go once more till the 2024 European Championships?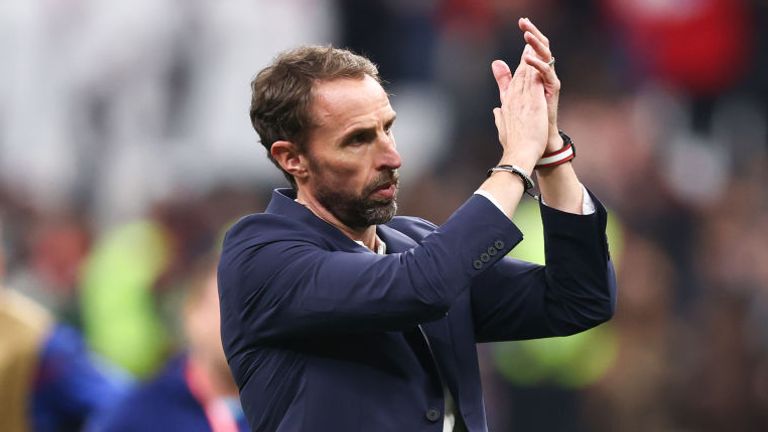 "But a few days ago there were some clues or suggestions that he might want to stay on. I discovered that he had spoken to a number of the fringe players before they left Qatar to reassure them that, while they didn't play much in this tournament, they are still in his England plans going forward.
"If he has England plans going ahead, does that counsel that he needs to keep on?
"A lot of that are ifs, buts and maybes, provisos and reading between the lines. But this announcement does give clarity in the short-term – that there won't be a decision in the short-term.
"Gareth Southgate might be given time over Christmas to replicate with his household, decompress and have a take into consideration what he needs to do going ahead in his profession, earlier than he sits down with his FA bosses to determine what's subsequent for each side."
Source link